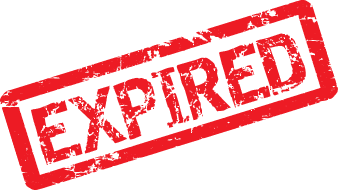 Terms and Conditions
Sale Validity: Until 31st August 2020
Travel Validity : Until 31st August 2020

Indigo Travel Guidelines

Travelling to India


All passengers must undergo mandatory 7-day self-paid institutional as well as 7-day home quarantine, while agreeing to bear the complete expenses of their institutional quarantine.

All passengers must submit a self-declaration form on www.newdelhiairport.in and declare their consent for self-paid institutional quarantine.

Any passenger arriving into India and seeking exemption from institutional quarantine may apply for the same on the central website www.newdelhiairport.in 72 hr before departure if they fall under any of the following five categories:

Expectant mothers
Passengers with kids under 10 years of age
Patient requiring immediate medical care
Passenger with a death in the family
Passengers with COVID-negative certificate (RT-PCR) issued within 96 hr of the departure

As per Government of India's guidelines, international passengers arriving into India are permitted to take onward flights only after they have completed mandatory quarantine at the first port of entry into India or are exempted from being quarantined.

Travelling to UAE Passengers should carry the following documents while travelling:
PCR Test within 72 Hours from Date of Travel
ICA Certificate

SpiceJet Travel Guidelines

Travelling to India

Only Indian nationals stranded in UAE, and UAE national eligible to enter India as per the Ministry of Home Affairs' guidelines are permitted to travel to India.

All passengers must have the Aarogya Setu App installed on their mobile phones.

All passengers arriving from Dubai into India must submit a self-declaration form on the online portal –www.newdelhiairport.in, prior to their travel.

An undertaking must also be submitted for accepting that they would undergo mandatory paid institutional quarantine for 7 days followed by home quarantine for 7 days.

Passengers without symptoms arriving from international flights are exempted from institutional quarantine if they are travelling under exceptional and compelling circumstances, such as pregnancy, death in the family, serious illness, and parent(s) accompanied by children of the age of 10 years or below, or those who are travelling due to personal distress. However, these passengers will have to undergo mandatory 14 days of home quarantine.

Exemption from institutional quarantine can be sought if they have applied for it online on www.newdelhiairport.in, at least 72 hrs prior to their flight. Alternatively, such passengers can also submit a negative Covid-19 RT-PCR test report on arrival. This test should have been conducted within 96 hrs prior to their flight. The test report should also be uploaded on the portal for consideration.

Travelling to UAE
UAE nationals and ICA approved UAE residents are permitted to travel.
All passengers must have the Covid 19 DXB Smart App installed in their mobile phones. Click Here to Download.
All passengers travelling to Dubai must carry their Covid-19 negative report from the ICMR approved laboratory.
Negative Covid-19 certificates will be valid only for 96 hrs from the time of the PCR test.
Children under the age of 12 years and/or those with moderate to severe disabilities are exempted from the PCR test.
Some passengers may have to undergo another PCR test on arriving at Dubai.
All passengers are required to fill in the Health Declaration Form, prior to their travel to Dubai. Download the Form.
General Terms & Conditions
Standard terms and conditions and fare rules will continue to apply – please read the fare conditions online at the time of purchase as fare rules vary by ticket and destination.
Rehlat.com shall not be liable to for any indirect, punitive, special, incidental or consequential damages arising out of or in connection with the offer or any act or omission due to force majeure events.
Other terms and conditions apply. Please refer to the fare rules at the time of booking.
Note: Every Indian states have their own protocol with respect to quarantine and isolation as per their assessment post-arrival of passengers in the state concerned.