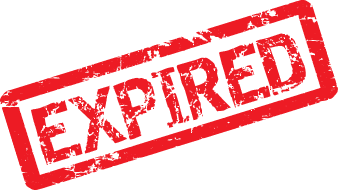 Use Coupon code
Use Coupon Code
YALLAREHLAT
Terms and Conditions
Promotion is valid on all flight routes from or to Qatar & from or to Kuwait, on applying coupon YALLAREHLAT.
a) In case, customer is travelling from/to Qatar he will get Careem ride free upto 35 QAR (more than 35 AED)
b) In case, customer is travelling from/to Kuwait he will get Careem ride free upto 3 KWD (more than 35 AED)
c) In case, a customer travels between Kuwait to Qatar or Qatar to Kuwait, he will get Careem ride free as per the starting city i.e. 3 KWD ( more than 35 AED) if Kuwait is starting city and 35 QAR (more than 35 AED) if Qatar is starting city. For rides above the free specified amount, customer will have to bear the charges.
Offer Validity - Till 31st Dec or removal of offer whichever is before.
Travel Validity for flight tickets is open.
Use coupon Code -"YALLAREHLAT" to qualify by promotion. Bookings not using the coupon code do not qualify for the promotion. On applying the coupon , you will 25 AED direct off on your booking page and will qualify for the free Careem ride.
Free Cab Ride can be availed in Qatar & Kuwait only for routes covered by Careem till 31st Dec 2016.
The Free Careem Ride Unique Coupon to be used on Careem website/ app will be shared over e-mail by Rehlat within the next 48 working hours. Please check your e-mail "promotions" inbox in case you can't find the email in your inbox.
For all concerns regarding the usage of free cab ride coupon get in touch with Careem customer care at +974 800 0097 (qatar), . Careem Networks LLC.
Discount is applicable for selected destinations in the promotion.
All fares are subject to availability at the time of booking.
Changes permitted with the charges as per the fare rules.
Special fares are part of marketing promotions by Rehlat & Careem and can be withdrawn without prior notice.
The fares published in promotions are in general base fare only and total fare might differ when taxes and fees are levied.
Rehlat & Careem shall not be liable to for any indirect, punitive, special, incidental or consequential damages arising out of or in connection with the offer or any act or omission due to force majeure events.
For travel involving multiple booking classes, the most restrictive fare rules apply on the entire itinerary.
Other terms and conditions apply. Please refer to the fare rules at the time of booking.