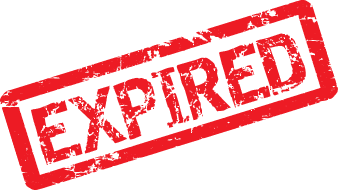 Terms and Conditions
Meet your family and friends or just take off to a destination to relax and rejuvenate with an affordable vacation! Book Air Arabia & get flat 20 AED off on your next trip.

Applicable on all Air Arabia flights from Dubai, Abu Dhabi, & RAK to below destinations.

Origin
Destination
SHJ
Sharjah
KHI
Karachi
SHJ
Sharjah
LYP
Faisalabad
SHJ
Sharjah
KRT
Khartoum
SHJ
Sharjah
HBE
Borg Al Arab
SHJ
Sharjah
AMM
Amman
SHJ
Sharjah
CCJ
Kozhikode
SHJ
Sharjah
PEW
Peshawer
SHJ
Sharjah
SKT
Sialkot
SHJ
Sharjah
BOM
Mumbai
SHJ
Sharjah
NBO
Nairobi
SHJ
Sharjah
BEY
Beirut
SHJ
Sharjah
MAA
Chennai
SHJ
Sharjah
KBP
Kiev Borispol
SHJ
Sharjah
HYD
Hyderabad
RAK
Ras Al Khaimah
CAI
Cairo
RAK
Ras Al Khaimah
DAC
Dhaka
RAK
Ras Al Khaimah
ISB
Islamabad
RAK
Ras Al Khaimah
LHE
Lahore
RAK
Ras Al Khaimah
PEW
Peshawer
AUH
Abu Dhabi
KRT
Khartoum
AUH
Abu Dhabi
CAI
Cairo
AUH
Abu Dhabi
HBE
Borg Al Arab
AUH
Abu Dhabi
HMB
Sohag
AUH
Abu Dhabi
CGP
Chittagong
AUH
Abu Dhabi
DAC
Dhaka
AUH
Abu Dhabi
KTM
Kathmandu

Offer Terms & Conditions
Sales & Travel is valid till 31st Dec 2020.
Code: UAE20 is pre-applied on all Air Arabia flights from UAE.
Applicable on one way and round trip bookings
General Terms & Conditions
Standard terms and conditions and fare rules will continue to apply – please read the fare conditions online at the time of purchase as fare rules vary by ticket and destination.
Special fares are part of marketing promotions by Rehlat and are subjected to change without prior notice.
The fares published in promotions are in general base fare only and total fare might differ when taxes and fees are levied.
Rehlat shall not be liable to for any indirect, punitive, special, incidental or consequential damages arising out of or in connection with the offer or any act or omission due to force majeure events.
Other terms and conditions apply. Please refer to the fare rules at the time of booking.
Please Note
Mandatory to wear medical masks & gloves to board the flight
Air Arabia is advising guests to practice protective precautionary measures such as social distancing and observing high personal hygiene on the flight.