Cheap Flights to Melbourne
Melbourne Flights
Rehlat – one of the fastest growing travel websites in the Middle East offers wide range of cheap flights to Melbourne in Florida. You get the cheapest flights to Melbourne including one-way and round trip as well as the information about daily schedules & number of non-stop flights to Melbourne. Choose from the best selection of low cost flights to Melbourne in Florida from all around the world. Find dozens of travel deals and holiday packages only with Rehlat.
Things to Do & Popular Places in Melbourne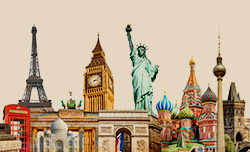 Must Visit Melbourne Attractions
Melbourne has many attractions and offers plentiful outdoor activities such as fishing, snorkeling, golf courses, and many water sports. Also, visitors can find the beautiful beaches to enjoy the tropical breeze while walking in the day or moonlight. Downtown of the city has many historical places such as, Florida Power and Light Company Ice Plant, William H. Gleason House, James Wadsworth Rossetter House, Holy Trinity Episcopal Church, Melbourne Bone Bed, Nannie Lee House, Roesch House, and Winchester Symphony House.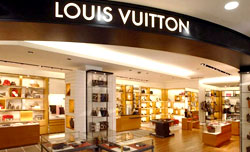 Best Shopping Malls
The city boasts of several shopping malls. Among them, two notable malls - Melbourne Square Mall and Long Board House are quite famous for international clothing brands along with many accessories shops. Visitors can also find many souvenir shopping stores at every corner of the city.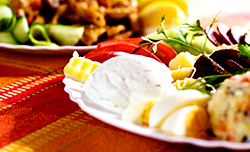 Food and Dining in Melbourne
Melbourne restaurant's menu includes many varieties of World famous delicious cuisines. Travelers can find the Authentic American food along with Lebanese, Asian, and Chinese culinary on the tables. Few restaurants offer romantic dinner option facility for couples to relax by the beach and taste the appetizing seafood delights.
Transportation in Melbourne
Tourists to Melbourne city can avail the buses and cars to roam around the city. Buses are inexpensive compared to cars. However roaming in cars would be more comfy than buses.
Airport Information Melbourne
Also referred to as Tullamarine Airport, Melbourne airport is just 25 Kilometers away from the Melbourne Central Business District. Melbourne's terminals consist of 56 gates out of which 40 are domestic and 16 are international. The airport serves Florida's space coast with both international and domestic flights. U.S Airlines and Delta Airlines are the major airlines operated to and from this airport. Terminal 2 handles international flights.
Local Transportation To & From Melbourne Airport
The airport offers a wide collection of private and public convenient transit options includes buses, cars, taxis, hotel courtesy vehicles, limousine, and shuttle services. Guests can avail the Melbourne Airport expresses which offers door-to-door pick and drop services to and from the airport.
Popular Airline Routes
Orlando Melbourne International Airport
Air Terminal Pkwy,
Melbourne,
FL 32901, USA
Phone:+1 321-723-6227
Scroll