Houston Flights
Alive with energy and rich in diversity, Houston is a dynamic mix of imagination, talent and first-class attractions that make it a world-class city. Home to a vibrant economy, beautiful surroundings and a population full of optimism and spirit, it's no wonder that Houston is a popular international destination. Book your Houston flight tickets at Rehlat – One of the fastest-growing online travel companies in the Middle East, which offers cheap flights, discounted hotel deals, holiday package and much more to international as well as to domestic destinations. Book your Houston tickets and have a hassle-free journey.
Things to Do & Popular Places in Houston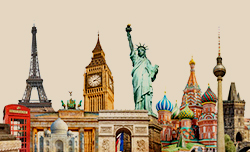 Don't Miss Houston Attractions
Regardless of what your interests are, Houston has attractions just right for you. From Space Center Houston (home to NASA's Mission Control) to the largest Fine Arts Museum in the Southwest, the options are many. Spend your day exploring Houston's hotspots, while saving big with a well-edited list of the city's most-loved free things to do. Fortunately, for locals and visitors alike, several of Houston's most memorable attractions won't break the bank, in fact they won't even cost a dime. In Houston, it's easy to enjoy budget-friendly sights that make cents. Be sure to check out Houston's free daily events as well!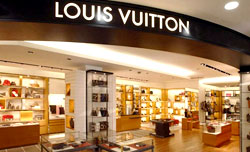 Best Shopping Malls
Houston is known for its low price tags compared to any other top metropolitans in the nation. Uptown, which is located in downtown district has the entire shopping scene. Galleria is the major and largest mall in the state, ninth largest in the nation. It is the major destination for most of the visitors; it has all international fashion brands, more than 375 stores with distinct collections, restaurants and many more. This internationally acclaimed shopping destination includes deluxe malls with hundreds of stores, classy European-style shopping centers, eclectic districts in historic neighborhoods and bargain-filled outlet centers.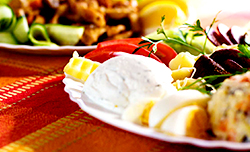 Food and Dining in Houston
Live music junkies and counting-down-the-minutes-to-lunch professionals gravitate to this area for its entertainment venues and a vast variety of eateries. There's a restaurant for everyone in the expansive GreenStreet, where even the pickiest of office mates can find a dish that will strike their fancy. The Shops at Houston Center offers a great line-up of fast-casual restaurants, stores, and services within walking distance for the Downtowner on-the-go.

Transportation in Houston
Public transportation is the major and safest means of transit in Houston, both buses and metro rails are very frequent. You can also get through taxis, the fares are fixed and they charge 6$ per ride to any place in downtown. Rental cars and limousine services are also available.
Airport Information Houston
George Bush Intercontinental Airport is the busiest and second main airport of Texas, which is located 37 kilometers north of downtown, Houston. The airport serves to both domestic and international flights and has nonstop flights to 200 destinations. This airport serves as a major hub for United Airlines. Nearly 40 million passengers fly through this airport annually.
Local Transportation To & From Houston Airport
Taxis, limos, super shuttle, shared shuttles, complimentary hotel vans, and public bus service is the ground transportation modes to get to and from the George Bush Intercontinental Airport. Car rentals are available at the airport, and it is stated as the best way of transportation. Taxis have to be pre-booked.
Popular Airline Routes
Houston Airport AddressGeorge Bush Intercontinental Airport ,
2800 N Terminal Rd,
Houston,
TX 77032,
USA
Ph: +1 281-230-3100
Scroll