Flights to Tehran
Tabriz is the capital of East Azerbaijan province. Also, Tabriz is the most populous city in the northern cities of Iran. Explore the city bordered by the Quru River valley and volcanic shaft of Sahand and Eynali Mountains. Book Tabriz flights from your destination and avail great discounts on Rehlat. Rehlat is one of the emerging online travel websites in the Middle East. Save huge on Tabriz online flight bookings with Rehlat's great discounts and deals. Rehlat searches from around hundreds of airlines and allows you to grab the Tabriz flight bookings at cheapest fares.
Things to Do & Popular Places in Tehran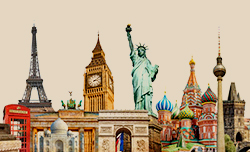 Don't Miss Azadi Tower
Azadi Tower is also known as Shahyad Tower. Don't miss to visit this popular landmark in Tehran. There are around 50 museums and 100 art galleries sprawled in the city. Tehran has plenitude of other tourist attractions including Golestan Palace, Niavaran Palace, Kolahstudio-an Art Basement, Safir Office Machines Museum, Sa'd Abad Gallery of Fine Arts, Glassware Museum of Tehran, Carpet Museum & National Rug Gallery, Reza Abbasi Museum, Tehran Museum of Contemporary Art, Darabad Museum of Natural History, Saadabad Palace, Time Museum, Money Museum, National Arts Museum, Ebrat Museum, and The prison of Shah. Tehran holds tallest symbolic monuments like Mausoleum of Ayatollah Khomeini, and Milad Towers.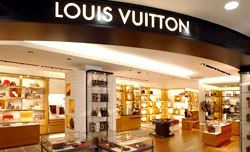 Best Shopping Malls
Tehran is popular for affordable shopping. Tehran Bazaar is the major marketplace in the city, where you can find all kinds of items ranging from lowest to highest in price. On the other hand, you can find international brands of designer bags & shoes from Milad-e Nour Shopping Center and Golestan Shopping Center. Tandis Center, Zafaranieh Plaza, Tirajeh Shopping Mall, Palladium Mall, Modern Elahieh Tower, Donyayeh-Noor Shopping Center, Sam Center, and Mega Mall are the best malls in the city for a wonderful shopping experience. Gold & jewelry boutiques are sprawled in the Karim Khaan Street, Geisha, and Milade Noor.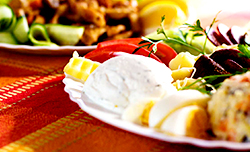 Food and Dining in Tehran
You can see many restaurants in the city offering local and international culinary. You can find the exclusive Asian, Swiss, Indian, and Italian restaurants in the city. Chickens and Kebabs with Iranian essence will be served at 'Sharafol-eslam' restaurant located near 'Tehran Bazaar'. Hezardastan and Shandiz Mashad are two other well-known restaurants in the city for best meat specials while Charmy's is known for its delicious vegetarian food.
Airport Information Tehran
Imam Khomeini International Airport (IATA: IKA, ICAO: OIIE) is the prime international airport for Tehran sprawled in an area of 13,500 hectares. This is the 11th busiest airport in the Middle East. Iran Air, Iran Aseman Airlines, Mahan Air, Taban Air, Caspian Airlines, Qeshm Airlines, and Zagros Airlines are using this airport as their home base. This airport serves more than 40 airlines, covering the cities of Iran and 30 countries worldwide.
Local Transportation To & From Tehran Airport
There are many options to reach the airport from the Tehran city center and vice versa. You can catch many buses right outside the terminal, which are shuttling between city centers and the airport frequently. Also, there are shuttle buses to link passengers from the airport to the metro stations. Fixed rate taxis are another option for the passengers to reach the city centre from the airport, and you can find them outside the terminal.
Popular Airline Routes
Tehran Airport Address Tehran Imam Khomeini International Airport
Tehran,
Iran
Ph: +98 21 5100 6015
Scroll