Cheap Flights to Denpasar Bali Airport
Flights to Denpasar Bali
Denpasar is a multi-cultural city and the capital of Bali, Indonesia. Take a flight to experience state-of-the-art diving alongside centuries-old temples. Denpasar is home to temples, gardens, palace, and museums. Get your Denpasar flight bookings done on Rehlat and experience low-cost travel with amazing benefits. Rehlat is Middle East's fastest-growing travel companies offering flight bookings as well as hotel bookings. Sign up for Rehlat's newsletter and be the first to avail its latest flight deals.
Things to Do & Popular Places in Denpasar Bali
Don't Miss Bajra Sandhi Monument
During a trip to Denpasar Bali, tourists shouldn't miss visiting Bajra Sandhi, a popular monument in Bali. It comprises 33 dioramas depicting the stories from history. Bali Provincial Public Museum, Le Mayeur Museum, Tanah Lot, Academy of Indonesia Dance, Atlantis International Bali, Sakenan Temple, and Shark Island are the other tourist attractions of the city. Don't miss fun time with your family and friends at Shark Island. It is a safe place for all ages to interact with sharks carefully.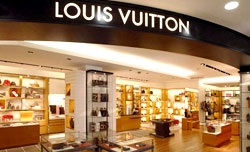 Best Shopping Malls
Denpasar has numerous shopping options from traditional markets, textile shops, and souvenir stores to malls. Enjoy the unique shopping in Denpasar. You can purchase everything from clothing, arts to crafts. Badung Central Market is a must visit market. Tourists must head to the market early in the morning since market becomes hotter and busier. A number of gold stores can be found in Jalan Hasanuddin and Jalan Sulawesi where you can purchase gold ornaments at competitive low-prices.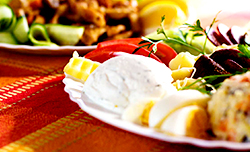 Food and Dining in Denpasar
Denpasar is a melting pot of different cultures from all around the country. You can find a number of places to dine. Plentitude of restaurants serves different regional and ethnic Indonesian cuisines. Don't miss to eat the fantastic Indonesian street food in Denpasar. Also, night markets provide local delicacies at cheaper fares. It's not hard to find food during night since few restaurants open throughout the day and you can find roadside food tents in midnights. Enjoy the vibrant nightlife in Denpasar's bars, clubs, pubs, and nightclubs.

Transportation in Denpasar
Tourists can explore the city through various transportation options such as taxis, bemos, and motorbikes. Bemos is a small van used to get in and around the city. However, it may cost high compared to taxis. It is recommended to use taxis or rented motorbikes to explore the city.
Airport Information Denpasar

Ngurah Rai International Airport (IATA: DPS, ICAO: WADD) is operated by PT Angkasa Pura I. It is also known as Denpasar International Airport which is the primary airport in Bali. The airport is located 13 kilometer south of Denpasar. Ngurah Rai International Airport has two terminals which used for domestic flights and for international flights. Both the terminals are equipped with all necessary amenities.

Local Transportation To & From Denpasar Airport

Passengers can choose taxis or rented cars to reach the airport. The official taxi counter is located near the arrivals hall. Taxi fare according to the destination. Just you need to tell your destination and pay fare to reach any destination of the city.

Local Transportation To & From Denpasar Bali Airport
Denpasar Airport AddressNgurah Rai International Airport,
Jalan Raya Gusti Ngurah Rai,
Tuban, Kuta,
Kabupaten Badung,
Bali 80362,
Indonesia
Ph: +62 361 9351011
Scroll